Erectile Dysfunction: Reclaim Your Confidence & Intimacy
Are you struggling with erectile dysfunction? Don't worry, you're not alone! Millions of men worldwide face this common issue that can greatly impact their confidence and intimacy. But fear not, for there are effective treatments and lifestyle strategies that can help you overcome this hurdle. In this article, we will explore some dynamic treatments, lifestyle tips, and ways to embrace passionate living. So, let's dive in and discover how you can reclaim your confidence and reignite the spark in your love life!
From Pills to Pizzazz: Dynamic Treatments Unveiled!
When it comes to treating erectile dysfunction, there's a wide array of options available, ranging from medications to more innovative approaches. One of the most popular and effective treatments is the use of oral medications such as Viagra or Cialis. These pills work by increasing blood flow to the penis, allowing for a stronger and longer-lasting erection. However, if pills aren't your cup of tea, fear not! There are alternative treatments like vacuum erection devices, penile injections, or even surgical implants that can help you achieve the desired results. Consulting with a healthcare professional can help you choose the best option tailored to your needs and preferences.
Another exciting development in the field of erectile dysfunction treatment is shockwave therapy. This non-invasive procedure utilizes low-intensity sound waves to improve blood flow and stimulate the growth of new blood vessels in the penis. Studies have shown promising results, with many men experiencing improved erectile function and greater satisfaction in their love lives. So, whether you're looking for a pill or a more adventurous treatment, the options are aplenty, and help is just a consultation away!
Fuel Your Performance: Lifestyle Tips for the Bedroom
While treatments can be highly effective, it's essential to complement them with a healthy lifestyle to maximize your performance in the bedroom. Start by embracing regular exercise, as it not only improves overall cardiovascular health but also enhances blood flow to all parts of your body, including the penis. Engaging in activities like jogging, swimming, or weightlifting can not only boost your physical fitness but also your sexual prowess.
Maintaining a well-balanced diet is equally crucial. Incorporate foods rich in antioxidants, such as fruits, vegetables, and whole grains, as they promote good blood circulation and overall vitality. Additionally, limit your intake of processed foods, saturated fats, and alcohol, as they can negatively affect your sexual function. Remember, a healthy body leads to a healthy love life!
Love, Laughter, and Libido: Embracing Passionate Living
Apart from medical treatments and lifestyle changes, it's equally vital to foster a passionate mindset to reignite the flame of intimacy. Love, laughter, and libido go hand in hand, and it's essential to nurture all three aspects of a fulfilling love life.
Firstly, embrace love in all its forms. Connect with your partner on an emotional level, express your feelings, and communicate openly. Show appreciation, affection, and create an environment of trust and understanding. A strong emotional bond can work wonders in the bedroom and beyond.
Next, let laughter fill your life! Laughter is not only the best medicine but also a powerful aphrodisiac. Share jokes, indulge in humorous activities, and create moments of joy together. Laughter can lower stress levels, boost your mood, and create a relaxed atmosphere for intimacy.
Finally, ignite your libido by exploring new experiences and embracing your fantasies. Try new positions, experiment with sensual massages, or introduce toys and accessories to spice things up. Be open to new ideas and communicate with your partner about your desires and fantasies. Remember, passion knows no limits!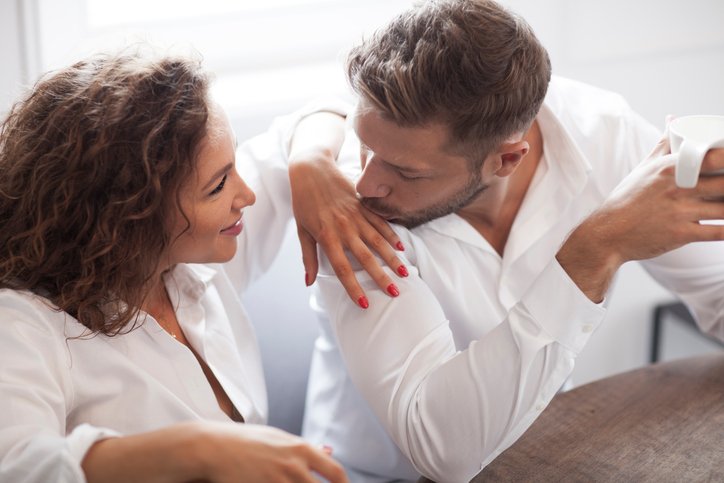 Treatment The first thing your doctor will do is to make sure you39re getting the right treatment for any health conditions that could be causing or worsening your erectile dysfunction Depending on the cause and severity of your erectile dysfunction and any underlying health conditions you might have various treatment optionsErectile dysfunction ED can be conceptualized as an impairment in the arousal phase of sexual response and is defined as the consistent or recurrent inability to attain andor maintain penile erection sufficient for sexual satisfaction including satisfactory sexual performance 12 The Panel believes that shared decisionmaking is the cornersThis encouraging Special Report lays out the most effective treatment options for ED from medications and easy to use external
devices to MUSE therapy implants vascular surgery and more to help you and your partner enjoy the pleasures of sex Youll discover 6 allnatural tips to sidestep or even reverse erectile dysfunctionThere are several options for treating erectile dysfunction ED including a number of effective prescription medications penile pumps injections of vasoactive drugs and penile prostheses Other treatments include counseling lifestyle changes and natural remediesOverview If you can39t get or keep an erection firm enough for sex it means you have a condition called erectile dysfunction ED A penis pump is one of a few treatment choices that might help It39s a device made of these parts A plastic tube that fits over the penis Hand or batterypowered pump attached to the tubePainful intercourse or
dyspareunia is recurrent or persistent genital pain that causes significant distress or relationship problems Most cases especially among men involve a physical problem A urologist or gynecologist should rule out or address any medical concerns For women the typical treatment focuses on relaxation training1 Introduction Treatment emergent sexual dysfunction TESD is common in the sexually active population TESD is one of the most longlasting side effects in users of antidepressants ADs despite its occurrence being underestimated in technical data sheets for ADs where the incidence is stated as 216 Start walking According to one Harvard study just 30 minutes of walking a day was linked with a 41 drop in risk for ED Other research suggests that moderate exercise can help restore sexual
performance in obese middleaged men with ED Eat right
In conclusion, erectile dysfunction is a common issue that can be addressed effectively through a combination of dynamic treatments and lifestyle strategies. From pills to innovative therapies, there are numerous options available to help you reclaim your confidence and intimacy. Couple these treatments with a healthy lifestyle, including regular exercise and a balanced diet, to enhance your performance in the bedroom. Lastly, don't forget to embrace love, laughter, and libido in your relationship, as they are the essential ingredients for a passionate and fulfilling love life. So, embark on this journey towards reclaiming your confidence, and let the spark of intimacy ignite once again!