Disease Prevention: Proactive Steps to Safeguard Your Health ===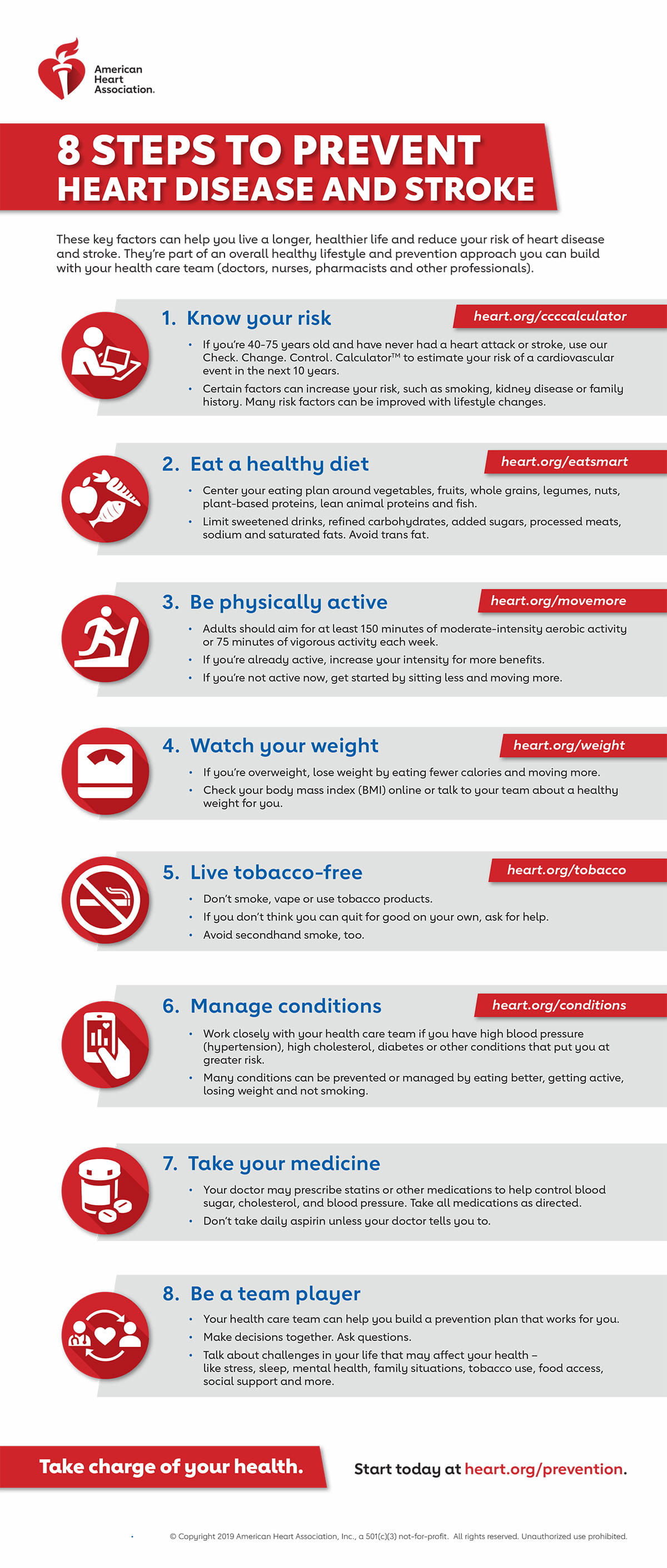 In the hustle and bustle of our busy lives, it can be easy to neglect our well-being. However, by taking proactive measures and embracing disease prevention, we can unlock the secrets to a healthy life. Disease prevention is all about staying one step ahead and protecting our health before any issues arise. In this article, we will explore the importance of disease prevention and provide you with valuable tips to safeguard your well-being. So, let's dive in and discover how you can embrace health and lead a fulfilling life!
Protecting Your Health Starts with Prevention!
Prevention is the key to maintaining good health. By adopting a preventive mindset, you can avoid the pain and suffering that diseases bring. Regular check-ups with healthcare professionals, such as doctors and dentists, can help identify any potential health risks early on. Additionally, make sure to keep up with vaccinations, as they play a crucial role in preventing infectious diseases. Remember, prevention is not only about physical health but also mental well-being. Prioritize self-care, engage in stress-reducing activities, and surround yourself with positive people who uplift and inspire you.
Stay One Step Ahead: Take Proactive Measures!
Taking proactive measures is like putting on a suit of armor against diseases. A healthy lifestyle is the foundation of disease prevention. Regular exercise boosts your immune system, wards off chronic diseases, and increases your overall well-being. Maintain a balanced diet filled with nutritious foods, including fruits, vegetables, lean proteins, and whole grains. Limit the intake of processed foods and sugary beverages, as they can negatively impact your health. Additionally, avoid smoking and excessive alcohol consumption, as they are known contributors to various diseases.
Unlock the Secrets to a Healthy Life: Disease Prevention 101
Understanding the basics of disease prevention is essential to safeguarding your health. Washing your hands frequently is one of the simplest yet most effective ways to prevent the spread of germs and infections. Practice good hygiene by covering your mouth and nose when sneezing or coughing to avoid the transmission of respiratory illnesses. Another crucial aspect of disease prevention is getting enough sleep. Aim for seven to eight hours of quality sleep each night to allow your body to repair and rejuvenate.
Regular screenings and health check-ups are vital in disease prevention. Schedule routine appointments with your healthcare provider to detect any potential health issues early on. Women should prioritize regular mammograms and pap smears, while men should consider prostate screenings. By being proactive, you can catch any problems in their early stages when they are easier to treat.
Embrace Health: Learn How to Safeguard Your Well-being!
In addition to these proactive measures, incorporating healthy habits into your daily routine is essential for disease prevention. Stay hydrated by drinking an adequate amount of water daily. Hydration helps flush out toxins and keeps your body functioning optimally. Engage in regular physical activity, whether it's going for a walk, joining a fitness class, or participating in a sport you enjoy. Exercise not only keeps your body in good shape but also boosts your mood and reduces stress.
Furthermore, remember to protect your skin from harmful UV radiation by applying sunscreen and wearing protective clothing when exposed to the sun. Protecting your skin reduces the risk of skin cancer and premature aging. Lastly, prioritize your mental health by practicing mindfulness techniques, such as meditation or yoga. Taking care of your mind is just as important as taking care of your body.
Disease Prevention Toolkit Taking steps to protect your Health is the best way to prevent disease and other conditions Health screenings vaccines and guarding yourself from germs and bugs can help keep you feeling your best Flip each card below for checklists on how to improve your Health in each area Click on the images to read articles Get Screened To prevent chronic diseases or catch them early visit your doctor and dentist regularly for preventive services Cancer Screening Tests Prediabetes and Diabetes Testing Take Care of Your Teeth Oral diseaseswhich range from cavities and gum disease to oral cancercause pain and disability for millions of Americans1 Don39t smoke or use tobacco One of the best things you can do for your heart is to stop smoking or using smokeless tobacco Even if
you39re not a smoker be sure to avoid secondhand smoke Chemicals in tobacco can damage the heart and blood vesselsControl Your Blood Pressure Manage Your Diabetes Take Your Medicines as Directed Work with Your Health Care Team More Information Million Hearts ABCS of Heart Health CDCs Division of Nutrition Physical Activity and Obesity Vital Signs Topic Cardiovascular Diseases USDA Center for Nutrition Policy and Promotion Dietary Guidelines2 Use learning stations to identify proactive policies and practices to be included in an outbreak action plan Introduce this step of the activity by informing students that there are many proactive measures that individuals communities and governments can take to prevent outbreaks of infectious diseases1 Make Healthy food choices For good Health and
disease prevention avoid ultraprocessed foods and eat homemade meals prepared with basic ingredients says Dr Todorov A study published in 2019 concluded that consumption of more than 4 servings of ultraprocessed food was associated with a 62 increased hazard for allcause mortalityGetting preventive care reduces the risk for diseases disabilities and death yet millions of people in the United States dont get recommended preventive Health care services1 Healthy People 2030 focuses on increasing preventive care for people of all ages Children need regular wellchild and dental 2 3 visits to track their 3 Maintain a Healthy weight and be physically active Being at a Healthy weight might lower the risk of some types of cancer These include cancer of the breast prostate lung colon and kidney
Physical activity counts too Besides helping control weight physical activity on its own might lower the risk of breast cancer and colon cancer
By following these proactive steps and embracing a preventive lifestyle, you can safeguard your health and lead a fulfilling life. Disease prevention is not just a one-time task; it is an ongoing commitment to yourself and your well-being. So, let's take charge of our health, stay one step ahead, and enjoy a life filled with vitality and happiness. Remember, prevention is the best medicine, and it's never too late to start!