Raising healthy kids is every parent's dream. As parents, we want our children to grow up strong, happy, and full of life. To achieve this, we must focus on four key aspects: nutrition, exercise, sleep, and screen time management. By paying attention to these areas, we can ensure that our children develop healthy habits that will last a lifetime. Let's dive into each of these areas and discover the secrets to raising healthy and vibrant kids!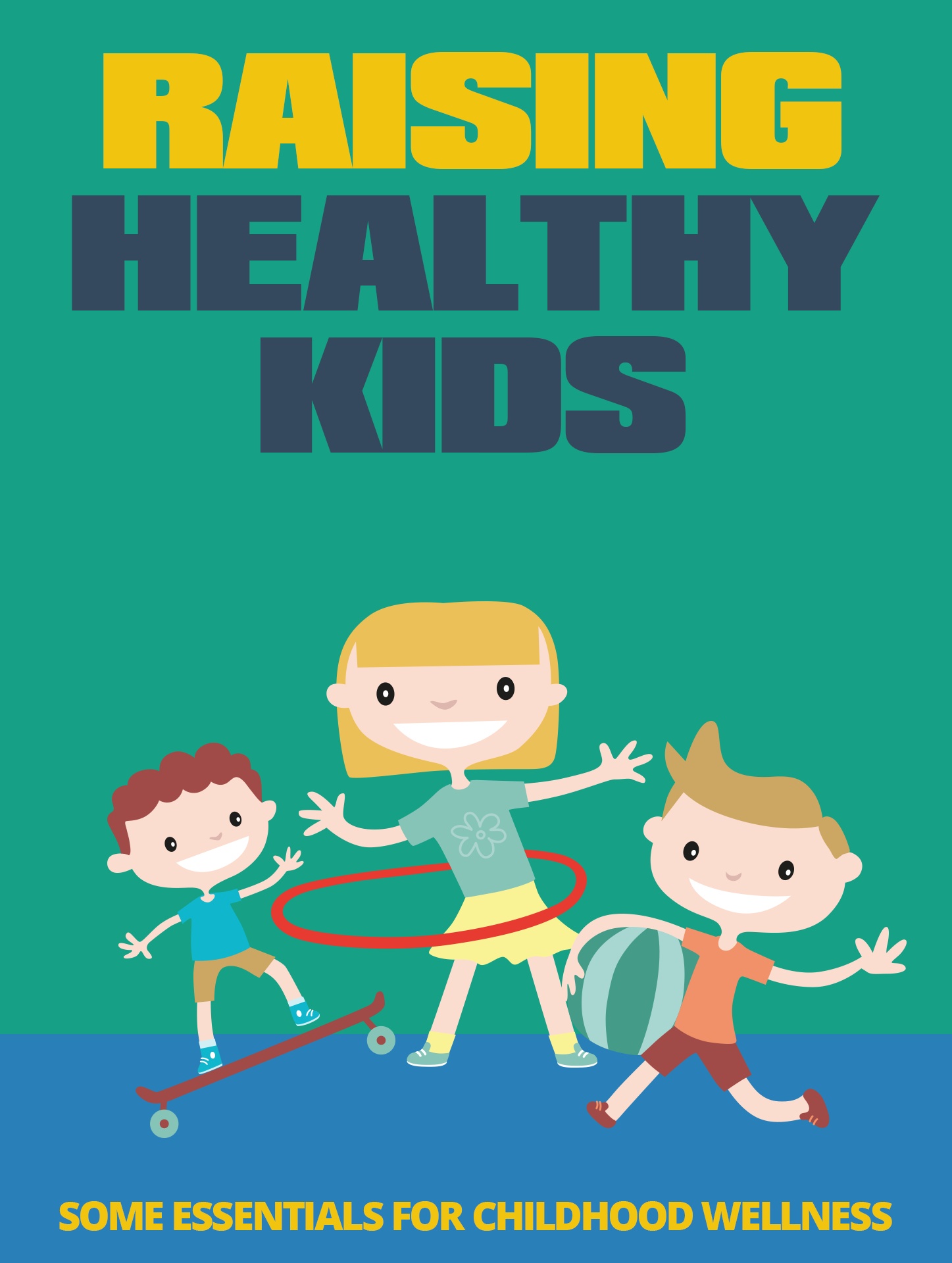 Nurturing Little Bodies: The Power of Balanced Nutrition!
Giving our children the right nutrition is like giving them the fuel they need to thrive. A well-balanced diet provides all the necessary nutrients for healthy growth and development. Encourage your kids to eat a variety of fruits, vegetables, whole grains, lean proteins, and dairy products. Limit their intake of sugary snacks and drinks, opting instead for healthier alternatives. With a balanced diet, your children will have more energy, stronger immune systems, and better overall health.
Mealtime can be an adventure too! Involve your kids in meal planning and preparation. Let them choose their favorite fruits and vegetables at the grocery store and get creative in the kitchen. Make healthy eating fun by arranging colorful and nutritious snacks like fruit skewers or veggie faces. By making nutrition exciting, you'll instill a love for healthy food in your little ones.
Active Adventures: Keeping Kids Fit and Fabulous!
Children are naturally full of energy, so it's important to channel that energy into physical activities. Encourage your kids to engage in at least an hour of exercise every day. Take them to the park for a game of tag, enroll them in a sports club, or simply go for a family hike. Physical activities not only keep children fit but also improve their coordination, balance, and mental well-being.
Let's make exercise an adventure! Organize scavenger hunts, obstacle courses, or family dance-offs. Get creative and turn exercising into a game. Remember, the key is to make it fun and enjoyable for your children. They won't even realize they're getting their daily dose of exercise while having a blast!
Sweet Dreams: Unleash the Magic of Restful Sleep!
Sleep is essential for children's growth and development. It's during sleep that their bodies recharge and repair. Establish a consistent bedtime routine, ensuring your child gets the recommended amount of sleep for their age. Create a calm and relaxing environment in their bedroom, free from distractions. Encourage reading or storytelling before bed to help them wind down.
Limiting caffeine and sugar intake close to bedtime can also promote restful sleep. Avoid screens, as the blue light emitted can disrupt their sleep patterns. Instead, encourage them to engage in calming activities like drawing or listening to soothing music. By prioritizing sleep, you're giving your children the gift of a well-rested and energized start to each day.
Screen Smarts: Striking the Perfect Balance for Happy, Healthy Kids!
In today's digital age, managing screen time has become more important than ever. While screens can be educational and entertaining, excessive use can have negative impacts on children's health and well-being. Set limits on screen time and establish screen-free zones at home. Encourage your children to engage in other activities like reading, playing outdoors, or pursuing a hobby.
Make screen time interactive and educational. Engage in co-viewing by watching shows or playing games together. Encourage your children to use screens for learning purposes, such as accessing educational apps or websites. By striking the right balance, you can ensure that screen time adds value to your child's development without overshadowing other important aspects of their lives.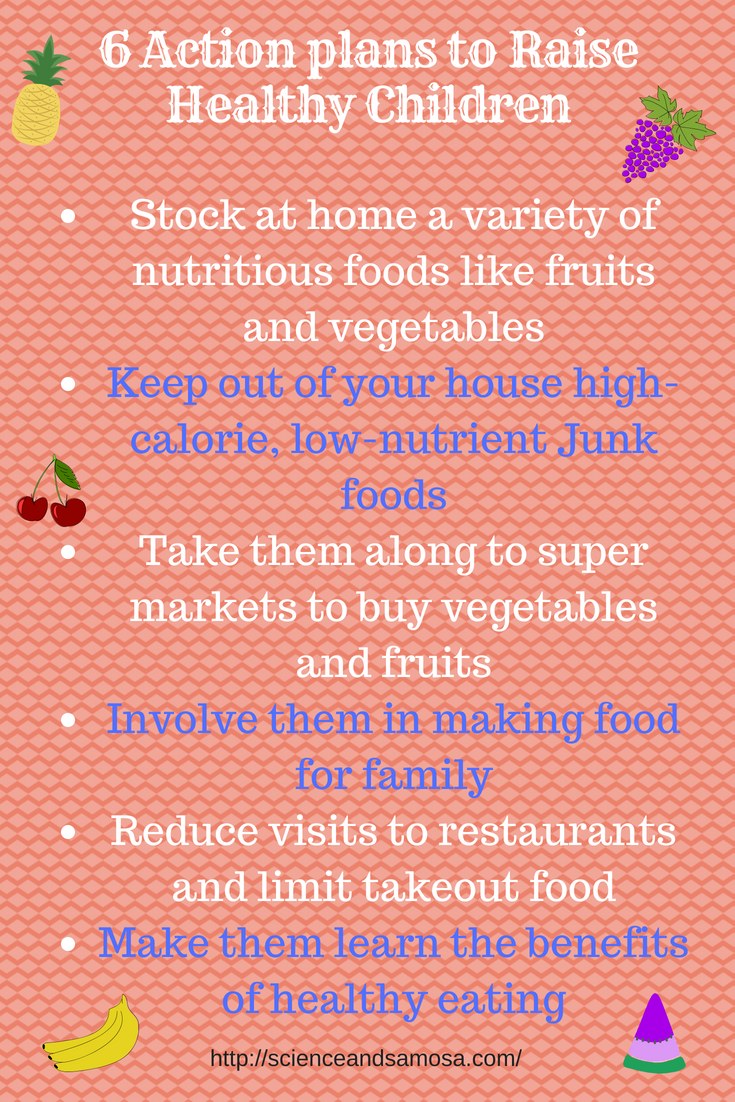 Nutrition and Healthy Eating Physical Activity Reducing Screen Time Weight Management Calories Needed Each Day 165 KB PDF This tip sheet explains the calories needed each day for boys and men and for girls and women by age and three levels of physical activity Energy Balance ENERGY IN amp ENERGY OUT 786 KB PDFProtein Choose seafood lean meat and poultry eggs beans peas soy products and unsalted nuts and seeds Fruits Encourage your child to eat a variety of fresh canned frozen or dried fruits Look for canned fruit that says it39s light or packed in its own juice This means it39s low in added sugarRaising healthy children sounds pretty simple Good nutrition and 60 minutes of physical activity a day protects kids from obesity diabetes and a host of chronic diseases later in lifePut limits on
the time spent using media which includes TV social media and video games Media should not take the place of getting enough sleep and being active Limit screen time to 1 hour a day or less for children 2 to 5 years old Discourage any screen time except videochatting for kids younger than 18 monthsVideos Find a Pediatrician Health amp Parenting Guide Toddler Milestones 13 Months Separation Anxiety 14 Months Toddler Nutrition 15 Months Sleep and Naps 16 Months Biting 17 MonthsImproving Sleep Through Diet and Exercise Diet exercise and sleep are three pillars of a healthy life While improving just one of these lifestyle factors can help people lead longer lives improving all three may be more beneficial for both physical and mental health mental health The Relationship Between Diet Exercise
and SleepUltimate Kids39 Guide to Being Super Healthy What You Need To Know About Nutrition Exercise Sleep Hygiene Stress Screen Time and More Shapiro Dr Nina Grimes Nicole 9781510764934 Amazoncom Books Books Children39s Books Growing Up amp Facts of LifeIn this book Dr Nina L Shapiro embarks on an amazing journey through the body as it gets fed protected exercised cleaned energized and rested Each chapter provides kids with ageappropriate explanations and illustrations that address their very good questions about their bodies and health with solid and fun sciencebased answers
By focusing on nutrition, exercise, sleep, and screen time management, you are setting your children up for a lifetime of good health and happiness. Remember, leading by example is key. Show your children how to make healthy choices by practicing what you preach. Embrace these lifestyle changes as a family and make them a part of your daily routine. With your love, guidance, and support, your children will grow up to be healthy, vibrant, and ready to take on the world!